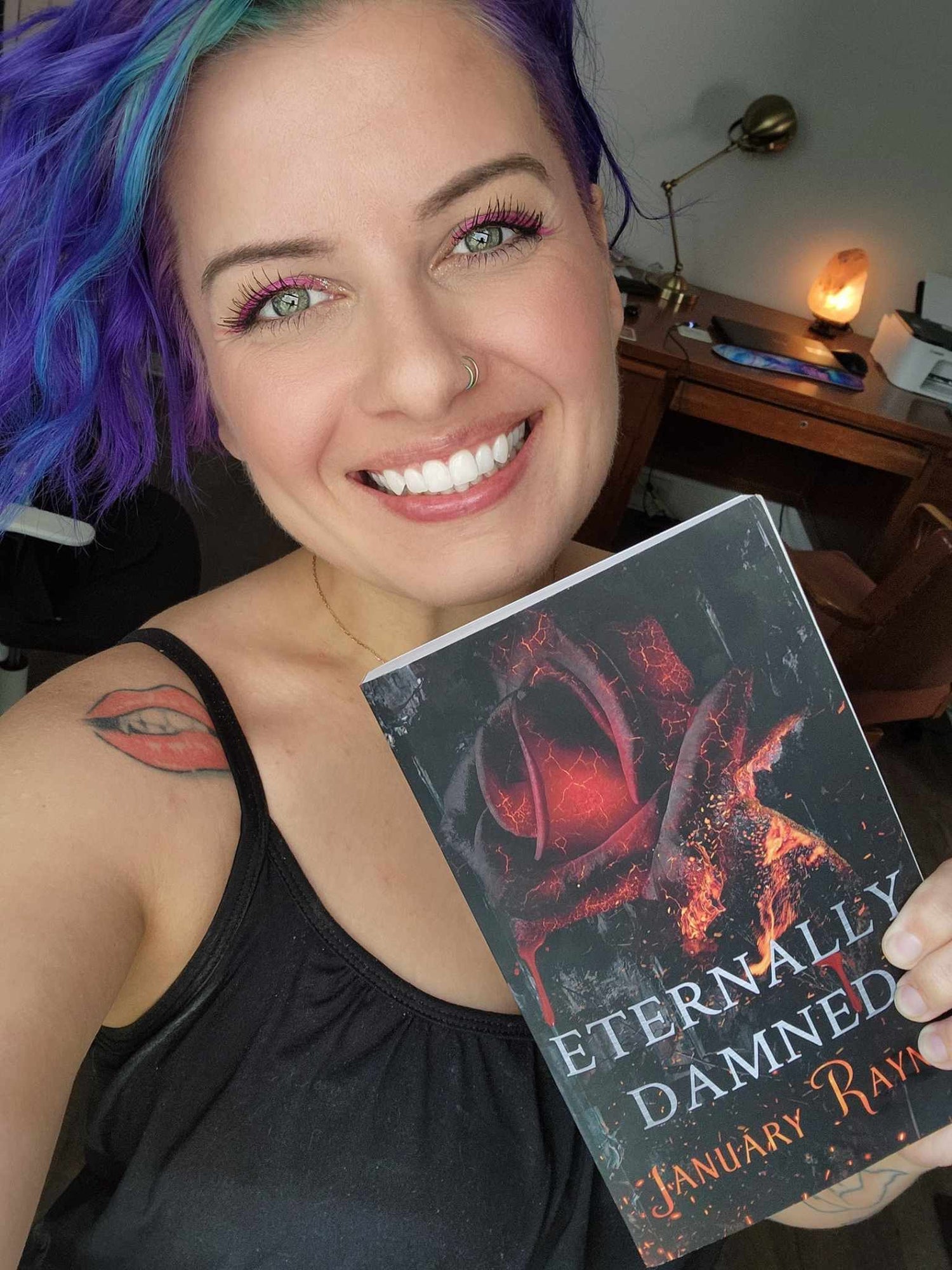 About January
Hi Raynestomers, 
            I'm January Rayne, the author who created the world, Shallow Cove Dimensions.            
A little about me, I live in Buffalo, NY with my husband and son. We have two dogs, Dobby and Clara, and two leopard geckos, Albinus Dumbledore and Izzy.          
I love reading, but I also love shows like Grey's Anatomy, Chicago Fire, Bones, Buffy the Vampire Slayer, Supernatural. My favorite color is purple and I am not a human being before ten in the morning. I need my coffee. Tacos are my favorite food group and I love sour candy.          
If you do not know where to start with  Shallow Cove Dimensions, I recommend Eternally Damned. It's a number one best seller with spicy goodness. If you have any questions, please, reach out to me. I love chatting with readers!